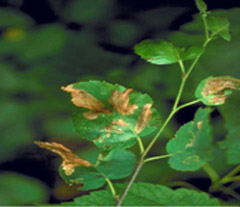 Treatment For Birch Leafminer Now Available In Ontario
In Europe, a type of sawfly called Birch leafminer was originated that attacked all types of birch trees. It effected the birch trees in the GTA too. Some translucent brown marks were seen on the leaves as the signs of the pest.
The disease not only destroys the look of the trees by making them ugly and unattractive, but also weakens the trees to make them more prone to other harmful problems like bronze birch borer.
Researchers started treating the disease with the products named as Lagon or Cygon which were painted on the stem of the trees and absorbed into the leaf to kill the insect. But they were banned in Ontario due to some reasons. Hence the treatment options become very limited and unsuccessful.
A Canadian based company; Bioforest, introduced a product this year, named as TreeAzin to treat Emerald Ash Borer. The product is now being used to treat various insects, including birch leafminer. The Ministry of the Environment has given a Class 11 rating to TreeAzin as this product can be used to treat cosmetic as well as more serious plant pest problems.